"A creative man is motivated
by the desire to achieve,
not by the desire to beat others."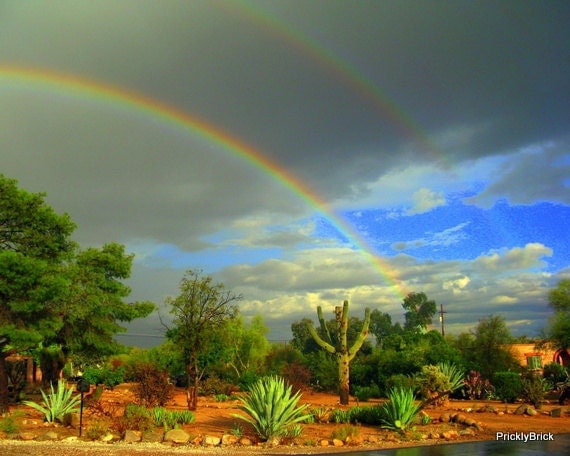 I just love rainbows!
Even better when we find a double rainbow.
I found this one in Lori Bonati's etsy shop... PricklyBrick
Just beautiful!
If you get a chance please stop over and check out her wonderful work.
Today's quote was given out by a team member at work to help keep us motivated for the day (thank you Lynda)!
...
Lynda has a business called FictionAddictions
Don't you just love the name of her business? I do!
I'm checking into adding some fun new items to AliciaArtShop.
...
My first thought after reading this quote was how it applies to my art as well. I LOVE creating art and I would continue to paint even if I had never dared to show someone. I'm so very happy that I did take that step and venture out into the world, because the response has been so uplifting.
So... this is my recommendation... GO FOR IT!
Do what you love,
not to compete with others,
but for the betterment of your soul.
~♥~