Our minds are as different as our faces: we are all traveling to one destination;
--happiness; but few are going by the same road.
Charles Caleb Colton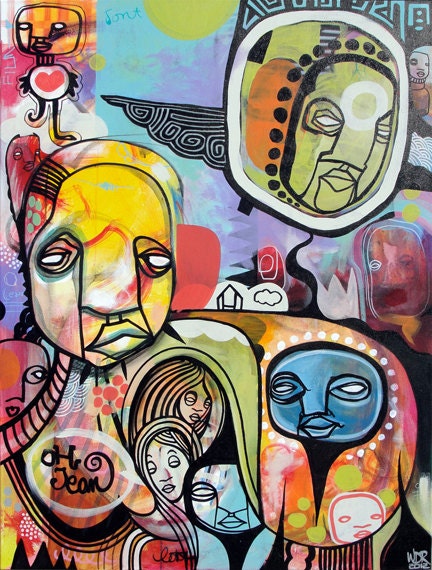 I just found his etsy shop while searching for an image
for this quote today. Perfect for what I was feeling!
it's so fun when I'm at my "day job"
and I get a bing from my phone and I've had a sale in my etsy shop!
Makes me smile every time.
Even though I definitely would continue to paint even if I never made another sale, it is a happy affirmation when someone does send a nice message or makes a purchase.
so here's to Customer Love ♥♥♥
Thanks Martine for sending me this photo :)
~travel on your own road to happiness~